Well, we simply are Tamils
Original title Wir sind halt Tamilen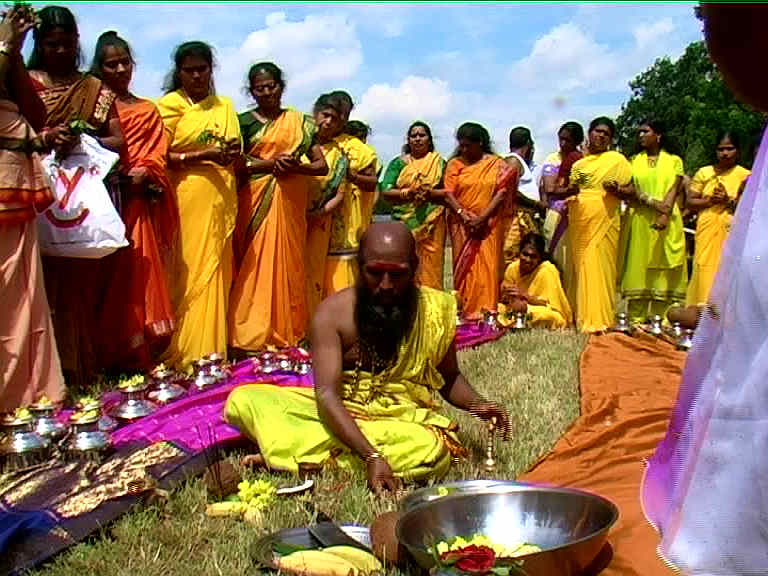 In Germany are living about 65.000 Tamil-Sri Lankan refugees. 50.000 of them are Hindus. The documentary gives an insight to the cultural life in the diaspora and shows the strategies of proceeding Tamil culture and Tamil ways of life on hand of two families and two temples. The families are embedded in complex networks involving Tamils in Europe, Overseas and Sri Lanka. They are active in Tamil culture Clubs, and temples and try to pass on cultural-religious knowledge to their children. Culture and religion are connected very strong and religion is present in everyday life. Tamil identity in Germany relies strong on religion und religion is a way of continuing and establishing Tamil culture and networks (for example through temple-festivals and Hindu-clubs) all over Germany and Europe.

Author/s
John Thomas
Pablo Holwitt, Thomas John and Katharina Schründer were born in different towns in Nordrhein-Westfalen (Germay). They are all studying Ethnology and Cultural Anthropology combined with other subjects. (Pablo Holwitt: History, Thomas John: Comparative Religion, Katharina Schründer: Germanistik).
All of the three met in a very intensive small Visual Anthropology class which was taking place within two semesters at their Department of Ethnology in Muenster. Because of the interest of Thomas John and Pablo Holwitt in South-Asia and Hinduism and some already done fieldwork in Germany and India and classes on Tamil communities and religion/India/Hinduism they decided to do a documentary combined with fieldwork on Hindu-religious identity in their own surrounding. For Pablo Holwitt and Katharina Schründer it was the first ethnographic documentary. Thomas John did already two ethnographic documentaries before, as well within a Visual Anthropology class and one within an intercultural youth-film-project. They all want to continue to use the medium film as a mode of ethnographical representation.
This spring Pablo Holwitt is continuing his fieldwork in India and writes his final Master of Arts work on that, Katharina Schründer is writing her Master of Arts work as well and Thomas John just moved to Ljubljana to study one or two semesters at the Faculty of Arts.
Research John Thomas
Photography John Thomas
Sound John Thomas
Editing John Thomas