The Cerkno Laufarji in 1956 and 2005/9
Original title Cerkljanski Laufarji leta 1956 in 2005/9

Film is a comparison between the Cerkno carnival Laufarija as presented in a silent
black&white ethnographic film Lavfarji v Cerknem (research and text Niko Kuret,
camera and editing Boris Brelih, produced by The Institute of Slovenian Ethnology
at the Slovenian Academy of Sciences and Arts, 1956) and in audiovisual footage
(Dr. Nena Židov, Slovene Ethnographic Museum, 2005, 2009) In 1956, local people from Cerkno revived traditional carnival Laufarija, which had been last performed in 1914.
Cerkno and the whole Primorska region of Slovenia fell under the Italian authorities between the two World Wars and Italians banned folk gatherings. During the World War II all masks and costumes were destroyed in German bomb attacks. Local people with Peter Brelih and ethnologist Niko Kuret (Institute of Slovenian Ethnology at the SASA) reconstructed the traditional masks, costumes and the whole ritual. In that period Kuret initiated the use of
ethnographic film among Slovenian ethnologists and film Lavfarji in Cerkno is the first ethnographic film, produced by the Institute. Curator of the Slovene Ethnographic Museum dr. Nena Židov filmed the Sunday part of Laufarija in 2005 and the Tuesday happening in 2009. Curator of ethnographic film Nadja Valentinčič Furlan has produced the comparative
film as part of the Slovenian section (by Adela Pukl and dr. Nena Židov) of the
international exhibition Carnival King of Europe II. It started its European tour in Italian San Michele all' Adige in November 2011, than it travelled to Spanish Bilbao (January and February 2012), it will be available in Ljubljana (22nd March – mid May) and later it continues its way to Romania and Poland.
The comparative film is structured according to the chronology of the ritual and uses
written commentaries, similarly to the silent black&white one. The commentaries
mostly refer to the ritual itself, to the content of the film, while methodological,
media and technical characteristics will be addressed after the screening. The
author will also report on findings gained through the course of editing combined
with research of the audiovisual, written, pictorial, material and oral sources.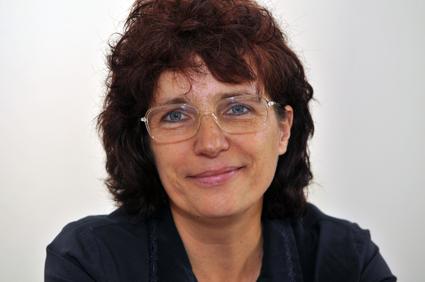 Author/s
Nadja Valentinčič Furlan
(0)
Research Nena Židov, Nadja Valentinčič Furlan
Photography Boris Brelih, Nena Židov
Sound Nena Židov
Editing Nadja Valentinčič Furlan, Boris Brelih