tipoRenesansa
Original title tipoRenesansa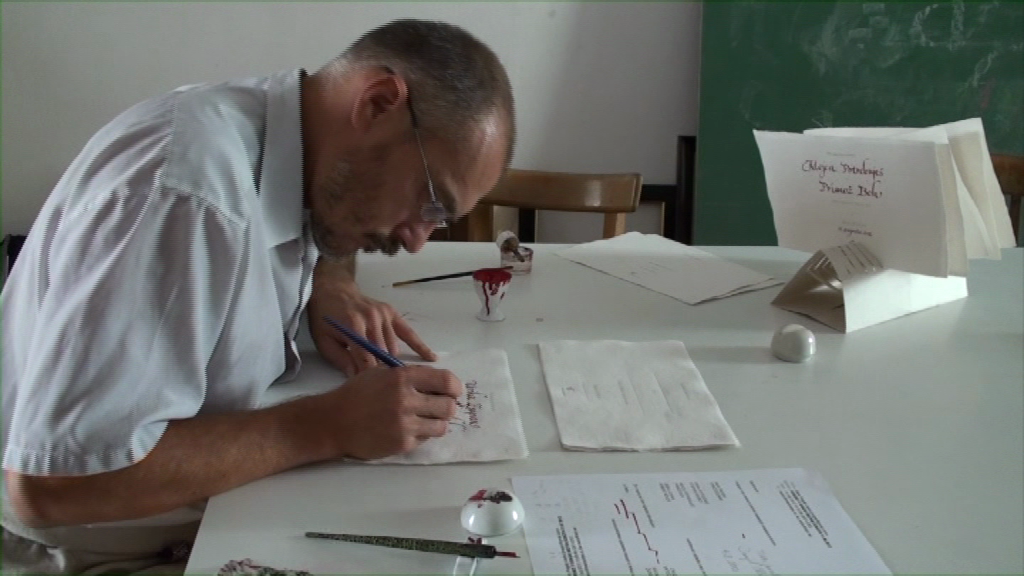 Marko Drpič is a printer of a special kind. He makes his own paper, prints it and shapes it on a customers request. Most of the orders are from the field of calligraphy: hand-written invitation, announcements and diplomas. In his workshop he also leads courses of printing. Community Ljubljana supports Marko as a representative of vanishing craft printing.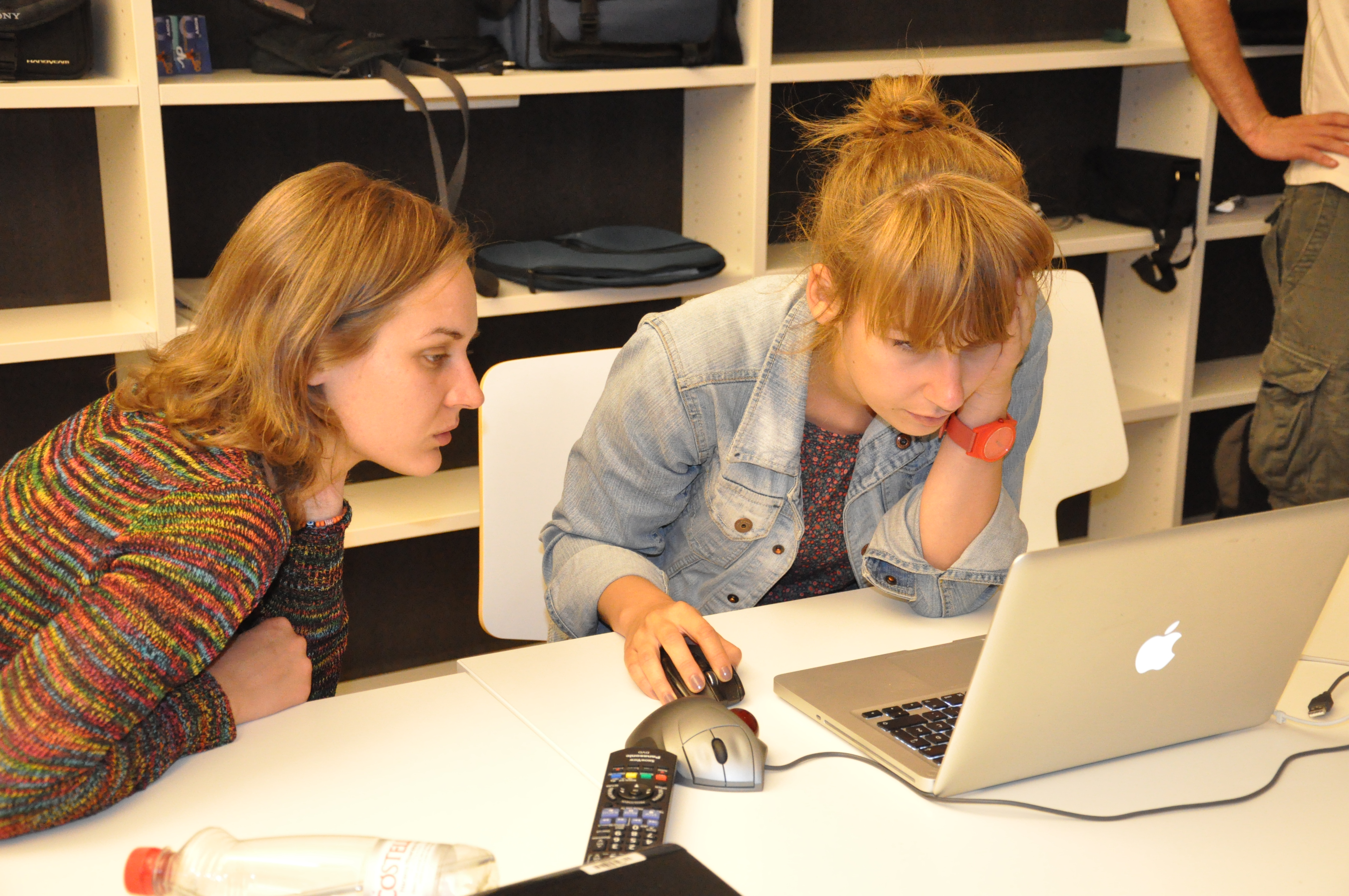 Author/s
Valentina Cvjetković; Ivana Naceva
English – Film je nastal v sklopu Poletne šole vizualne etnografije v Ljubljani, na kateri sta se tudi avtorici filma spoznali. Ivana Naceva, sicer iz Skopja (Makedinija), je letos vpisala magistrski študij kulturologije na Fakulteti za družbene vede in se zanima predvsem za interpretiranje sodobnih kulturnih praks, filmsko teorijo in procese globalizacije. Valentina Cvjetković zaključuje študij antropologije na Fakulteti za humanistične študije Koper, kjer jo je tudi prvič pritegnila vizualna antropologija. Poleg te, so njena področja zanimanja neevropske religije (še posebej Afrika in Karibi), ulična umetnost urbanih središč (grafiti art) in dokumentarni film. Movie was made in Summer school of visual ethnography in Ljubljana, where authors met for the first time. Ivana Naceva is from Skopje (Macedonia) and this year she is in MA programm of culturology at Faculty of social science. Her interests are interpretation of contemporary cultural practice, film theory and process of globalization. Valentina Cvjetković is a student of anthropology at Faculty of humanistic studies in Koper, where she was attracted to visual anthropology for the first time. Bedise it, her focus at studies are noneuropean religions (Africa and Caribbean islands), street art of urban centres (graffiti art) and documentary film.
Research Poletna šola vizualne etnografije, Inštitut za slovensko narodopisje ZRC SAZU, Avdiovizualni laboratorij
Photography Valentina Cvjetković in Ivana Naceva
Sound Valentina Cvjetković in Ivana Naceva
Editing Valentina Cvjetković in Ivana Naceva