Concrete hives
Original title Betonske košnice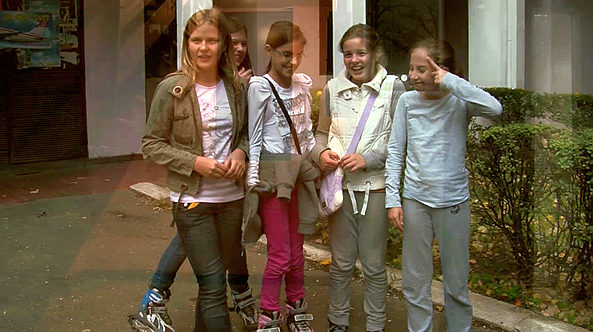 Film represents comparative analysis of two building in Dorćol settlement in the centre of Belgrade. Authors estimate neighbours relationship inside the buildings, and ways of approaching different problems.
Author/s Kristina Živković, Ilija Janković, Marko Nikolić
School of Visual Anthropology (SVA) is a project of ethnology and anthropology student`s club (KSEA) from Belgrade. Aim of this project is to introduce Visual Anthropology to youth, empower them to use audio-visual methods while researching and motivate them for future independent works. This is a third year of implementation of this program and so far SVA created 15 short movies up to 15 minutes.
Photography Kristina Živković, Ilija Janković, Marko Nikolić
Sound Srđan Đorđević
Editing Aleksandar Dimitrijević, Srđan Đorđević